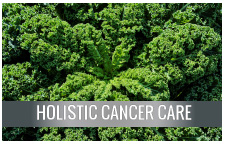 Screening is used to look for health risks, how your major organs and body systems are functioning, your nutritional status, how your body is copying with your treatment, are there any contributing factors to your problem and many more.  Screening and assessment are best done before cancer treatment begins, but even after starting treatment, supportive treatment should continue .
Screening of the patient helps is paramount in order to decide if and what type of therapy, is needed to improve the individual's health and improve the therapeutic outcome.  All screenings and treatments are non-invasive and easy to follow.  Life style modifications may be implemented.
The main goals of nutrition therapy for patients in active treatment and recovery are to provide nutrients that are missing, maintain nutritional health, and prevent problems.  The health care team will use screening methods in order to provide therapy aiming the following:
Prevent or treat nutrition problems, including preventing muscle and bone loss
Decrease side effects and problems related to nutrition
Keep up the patient's strength and energy
Help the immune system fight infection
Help the body recover and heal
Keep up or improve the quality of life
Maintain health status at its optimum
Improve cellular function for prevention and well being.
Good nutrition and supplementation continues to be important for patients who are in remission.  These days we have excellent supplements/herbs and other means to help and modify the progress of the disease.
Cancer is potentially one of the most preventable and treatable of all diseases – around one third of cancer is preventable.  Tobacco consumption is the largest preventable cause of cancer.  Other risk factors are poor diet; insufficient physical activity; being overweight or obese; unsafe alcohol use; infectious diseases and exposure to ultraviolet radiation.  In 2005, over 11% of new cancer cases and nearly 21% of cancer deaths could be attributed to smoking and 3% of new cancer cases and 3.5% of cancer deaths attributed to excessive alcohol consumption.  The risk of many cancers can therefore be modified by lifestyle changes.