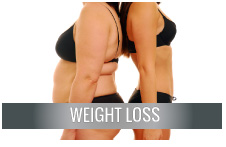 Lose weight with the help of our Weight Loss program.
We can help you if you have problems with weight. The programme is designed to help you achieve your weight goals and provide you with the tools for success.
Personal Weight Management Programme:
The initial programme comprises:
Initial Consultation – 1½ hours
This is a lengthy discussion about your health, lifestyle and medical history. Your goals will be discussed and targets set to help you manage your weight. You will be screened for hormones ,food sensitivities , vitamins and minerals ,toxic metals and emotional influences. You will also have a Body Composition assessment(Fat mass, Muscle, fluid distribution and Biological age)You will be provided with dietary advice, meal suggestions and gain an understanding of what factors are underlying your weight gain. Extra tests may be used if your condition warrants ,like the Body Screening.
Follow up consultations
These are designed to discuss your progress and answer any questions you have about the Personal Weight Management Programme. These are scheduled for every two weeks .At each consultation you will be weighed measured and have a Body Composition test to record your progress. Various nutrition topics will be discussed with you to help you identify the unique factors that may be contributing to your personal weight concerns.
These consultations are designed for you to return every two weeks after the initial programme to discuss your progress and next steps. It is up to you how many you want to attend. Each session will discuss an aspect of weight management that is relative to you, so as you can manage your weight for good. Weighing and measuring will also be carried out as well as providing you with support and motivation to help you with your personal programme.
Food/Health Screening
Food and health screening is a simple, quick and effective way of determining how your body is functioning. Screening is an excellent indicator of any potential food and additive sensitivities, nutritional status, hormone balance and environmental sensitivities.
We use the most advanced computerised health screening system . The system uses a process called Electro-Dermal Screening which monitors a natural energetic reaction within a person that is being screened.
The screening is non-invasive and involves skin sensors attached to your body that receive subtle signals from the test unit when substances are tested. It then measures how your body responds. Health screening can benefit anyone of any age, whether you are suffering with a severe health condition or experiencing common symptoms of food intolerance such as bloated feeling, headaches, fatigue, low energy, indigestion, hyperactivity and weight gain.
To accelerate the weight loss results you can add Ultrasound fat cavitation, BodyTer and Presotherapy. You can discuss this with your health practitioner.
Proven weight loss, pain relief, detoxification.
BodyTer is the Far Infrared Body Wrap system that can help you with overall wellness from weight loss to detoxification and relaxation. All this while you lie down and relax.
Originally developed in Europe in the early 80s to provide pain relief for people suffering rheumatoid arthritis and joint mobility problems, the BodyTer has many health benefits.
Burn fat fast with our targeted weight loss treatment. 
Far infrared light is the waveband of light we take from the sun for energy, converted to deeply penetrating heat. Penetrating 2-3 centimetres below the skin, it stimulates the body's natural metabolism, with effects similar to an intensive cardiovascular workout. Unlike fluid loss through sweating during exercise, weight loss is achieved with the direct excretion of fat burnt by the increased activity of lypolitic enzymes and the burning of calories as energy. Burn up to 900 calories a session and lose fat, fast.
Your body has a natural tendency to store toxins in fat deposits. We can target the areas where fat has built up over time to help flush these unhealthy toxins from your system.
Far infrared heat treatment for effective pain relief.
Far Infrared heat penetrates deep below the skin's surface to relieve pain at the source. This is the proven pain relief treatment particularly effective for arthritic pain, muscular aches and degenerative joint illnesses.
Just lie down and relax
Our trained therapists wrap heat-conducting, non-allergenic silicone bands around the areas of your body targeted for treatment. Heat can be individually regulated to each area.
Body Ter has many benefits:
• Weight loss
• Pain relief
• Stimulate metabolism
• Detox
• Increase circulation & cardio fitness
• Body toning
BODYTER Premium combines 3 different techniques:
1. THERMOTHERAPY
2. ELECTROTHERAPY
3. ELECTROPORATION