Skin Analysis
(facial imaging & assessment)
Your skin is unique! This imaging allows you to have a visual tour of what is really happening with your skin. You will be surprised to see what may lie under your skin, that the naked eye cannot see.
Then allow us to customise an individual treatment plan based on your skin needs.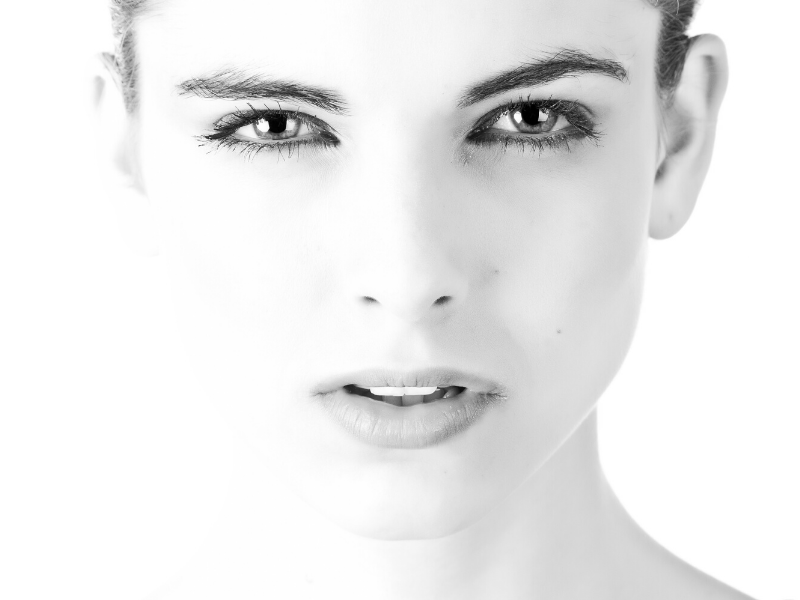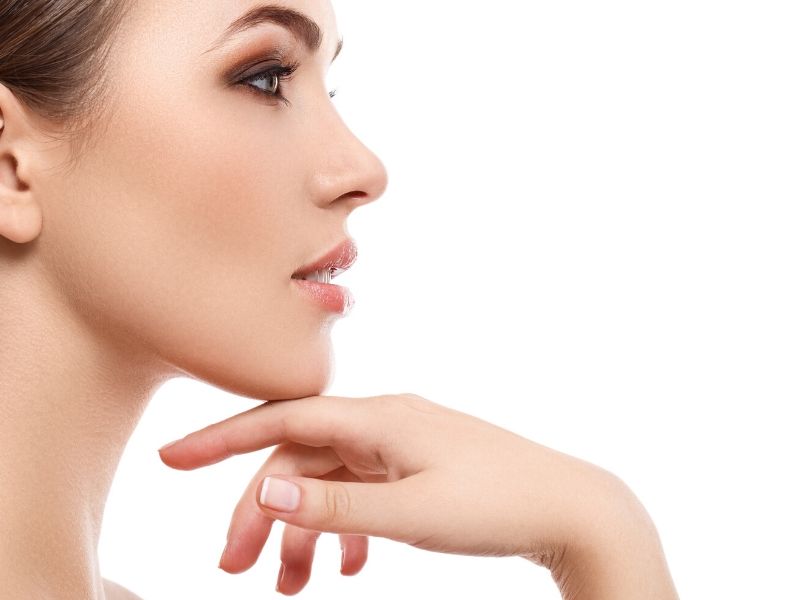 Skin detox uses Peptide Therapy Facials. Professional treatments that stimulate skin regeneration and connective tissue production.
Flush fresh blood and nutrients throughout the skin network.
Stimulates your facial muscles to provide an instant lift to tired sagging skin.
Improve lymphatic drainage to detoxify the skin by removing toxins & free radicals.
Peptides aim to strengthen the structural integrity.
Creates a healthy environment for cells to live and thrive in.
Activates the natural repair system.
Age management & skin fitness program
The treatment works by stimulating the underlying structures of the skin. It gives the face its own workout, similar to how you would tone and tighten the body with exercise your body.
Acne free skin
Acne treatment program designed to help clear the skin by:
Kills oxygenating bacteria including P. acnes.
Breaks protein bonds.
Improves lymphatic drainage to detoxify the skin by removing toxins & free radicals.
Creates a healthy environment for cells to live and thrive in.
Activates the natural repair system.
Increases nutrient transport to the skin.
Scar Management
Treats acne scars and post operation scars. 
Encourages the skin to go into a repair phase that enables it to become even and smooth again. 
Hair removal – Face
Our system is an excellent hair removal option for downy fine facial hair.
Using a unique formulation that gently dissolves hair and can reduce hair re-growth with continued use.
This treatment is a gentle alternative to traditional hair removal methods.
Very effective alternative for people who are prone to pigmentation.
Medical Grade Peels & Enzymes
We use various grades of enzymes and medical-grade peels to help address specific concerns such as:
Acne
Rosacea
Fine lines
Uneven skin tones
Pigmentation
Sun-damaged skin
Scars
Open pores
Types of Peels
Our medical-grade peels can be applied to various parts of the face & body. Skin assessment will be required before any of our peel treatments.
No downtime – Enzyme Peel
Freshen up the skin by microscopically exfoliating the skin's uppermost layers without causing any peeling to the naked eyes.
Superficial Peels
Exfoliates the uppermost layer of the skin for a healthier more radiant skin. Best repeated in 21 days.
Medium Peel
Excellent for improving most signs of sun-damage, uneven skin texture, surface roughness, fine wrinkles, sagging and acne scarring. This peel remodels by revising the internal structure of the skin by addressing any underlying condition.
Deep Peel
Is a resurfacing procedure giving dramatic results.
A unique blend of Alpha Hydroxy Acids (AHAs) and Beta Hydroxy Acids (BHAs), is applied systematically in layers to revise damaged skin and re-establish structural integrity.
This peel works to remove dead skin cells and instigate collagen development. Giving the benefits of a medical deep peel without extreme discomfort or post-treatment downtime.
Great for sun-damaged skin, improves thick uneven textured skin, reducing wrinkles, fine lines, pigmentation and improves scarring.
This peel is not recommended for people with very fragile skin, excessively oily skin and certain forms of active acne.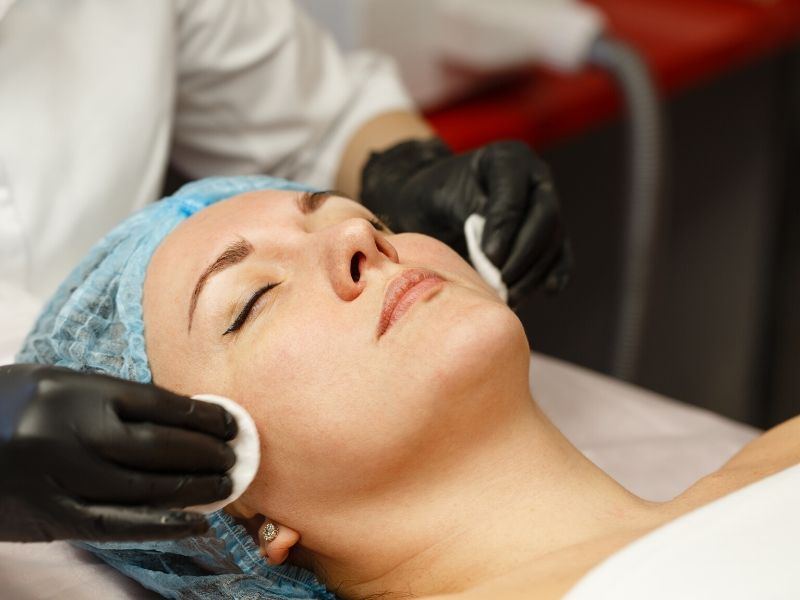 Fractional Dermal Skin Needling
Is your skin scarred, wrinkled, dull or pigmented?
With minimal recovery time and minimal discomfort, skin needling can help restore your natural beauty. And can be used in sensitive and inaccessible areas such as upper and lower eyelids, and lips.
How does it work?
MDerma by Dermapen® is an automated micro-needling device with a disposable tip cartridge that is made up of 12 micro-needles
Uses proprietary technology to penetrate vertically into the skin, creating invisible micro-punctures to the skin, stimulating the skin's natural ability to heal itself and increase the production of new collagen.
The process not only helps harness the body's innate ability to regrow and repair the skin, but also to deliver formulated serums deep into the skin – leaving it rejuvenated and refreshed.
Benefits
Safe on the skin.
Minimal discomfort.
Little to no downtime.
Tightens lifts and rejuvenates the skin.
Reduces scars (surgical and acne)
Reduces acne scarring.
Reduces wrinkles and fine lines.
Reduces stretch marks.
Decreases pore size.
Prevents the use of unnecessary laser treatments.
Results
After skin needling, the skin starts to heal itself producing new collagen, elastin and healthy skin cells.
Results are visible after 1 treatment.
The skin is rejuvenated, appears fresher, fuller and smoother.
For collagen and skin rejuvenation, a package of 4 – 6 treatments are recommended. 4 weeks apart.
For scar reduction 6 + treatments. 4 weeks apart.
BIOPTRON technology allows for optimal penetration of the light to the different layers of the skin. Providing maximum cell bio stimulation and accelerated healing of damaged tissue.
Benefits
Safe and effective.
Natural healing therapy & pain relief.
Effectively reverses the major signs of skin aging.
It activates cell growth.
It improves the body's defense system.
It stimulates the whole body's healing processes.
Can be used to treat
Anti-aging
Acne
Arthritis
Burns
Chronic pain
Eczema
Inflammation
Neck and back pain
Psoriasis
Sports injuries
Wounds and scars
Neck & back pain