Body Contouring treatments
Body Contouring treatments
We offer a range of body contouring treatments including; body shaping – ultrasound fat loss, body toning, firming, strengthening, lymphatic drainage, acoustic wave therapy. We specialise in non-invasive body contouring treatments for a whole range of conditions.
Call today for a chat with one of our skin care specialists, that can help you determine the best treatment for your body type. Our clinic is located in Annandale, in the Inner West of Sydney.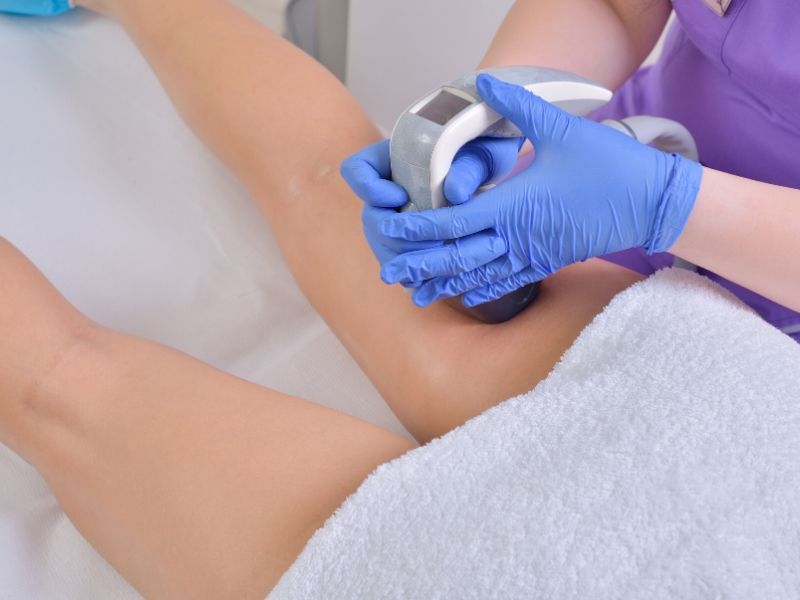 Body Shaping – Ultrasound Fat Loss
Looking to re-shape your body, targeting those unwanted inches. Body Contouring Treatments include a non-invasive ultrasound is a powerful and effective system that targets areas of the body. 
How does it work?
Cavitation is a natural phenomenon based on low-frequency ultrasound.
The ultrasound field creates the bubbles in the liquid, which gradually grows and implode at a certain size.
The energy in the form of heat (minor effect) and pressure wave is released, as the membranes of fat cells do not have the structural capacity to withstand the vibrations. The effect of cavitation easily breaks them while sparing the vascular, nervous and muscular tissue.
The content of adipocytes – triglycerides are then eliminated through the lymphatic and the blood system.
Results
The cavitation treatment has immediate and long-lasting results.
Most of the client's experience circumference reduction after a single session, with increasing results after each visit.
The results may vary with different tissue structures, treatment areas, age, metabolism, medications and changes in hormones.
Proper diet and increased physical activity with supplements will certainly improve and help to maintain the results.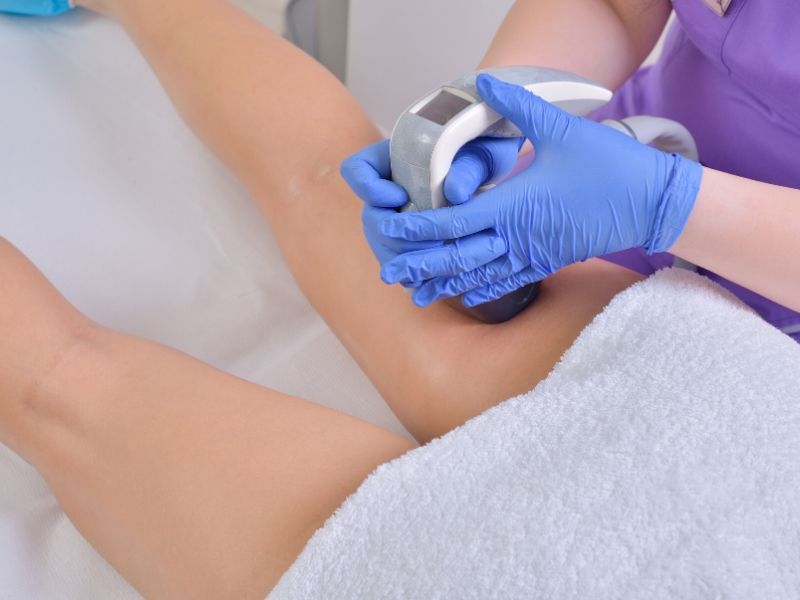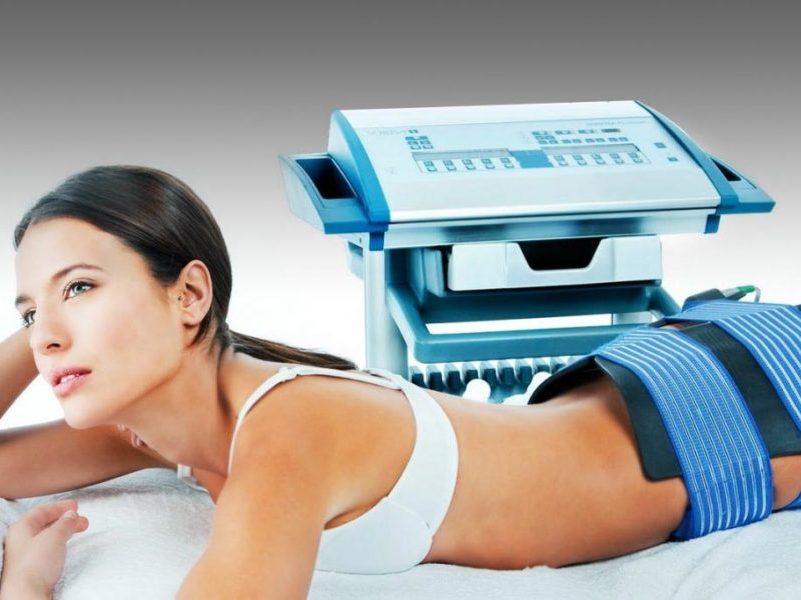 Body toning, Firming, Strengthening
Wouldn't it be great if you could tone and strengthen your muscles without lifting a finger? No downtime, pain-free non-surgical way to define, strengthen your muscles, beyond what is possible through physical training.
Read more
This non-invasive treatment is one of the most advanced and results-driven when it comes to muscle toning, strengthening total body remodelling. The perfect autonomous body reshaping solution.
BODYTER Premium is a quick, safe, comfortable customised treatment that acts from the inside to give you a better shape on the outside. It combines thermotherapy, electrotherapy, and electroporation to treat localised fat, cellulite and muscle tone.
How does it work?
BODYTER Premium uses TriActif effect consists of the combined application of:
Thermotherapy, with far infra-red heat.
Lectro-stimulation, with 5 different types of currents.
Electroporation "virtual Mesotherapy" to achieve the best results in record time.
Three techniques, can be used separately or combined, to provide the body remodelling treatments.
Results
Most of our clients feel a difference in strength within their muscles after a single session, increasing results after each visit.
The results may vary with different tissue structure, treatment area, age, metabolism, medications, and changes in hormones.
Proper diet and increased physical activity will certainly improve and help to maintain the results.
10 sessions recommended.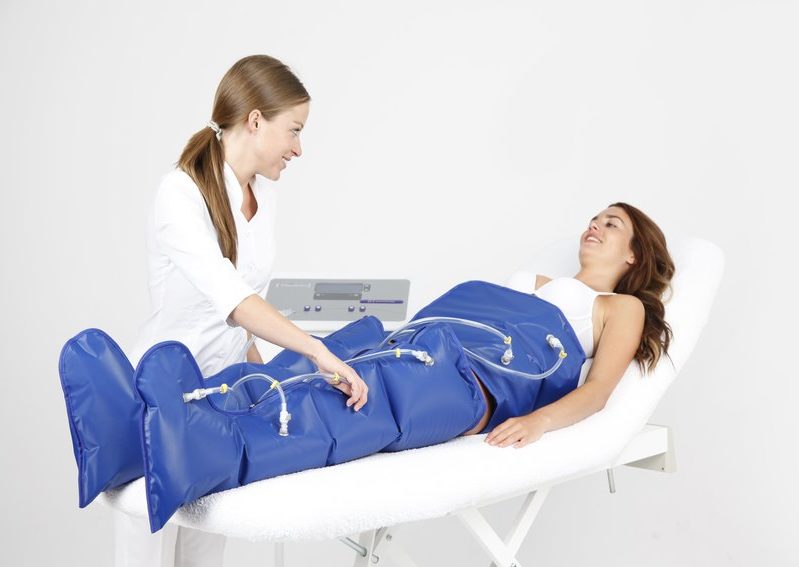 Lymphatic Drainage
Do you suffer from swollen ankles, heavy aching legs, water retention, circulatory and weight problems?
Lymphatic Pressor Therapy is a unique system for restoring circulatory problems, water retention, lymphatic drainage disorders. And other organic filtering mechanisms that your body requires for good health and functioning in a natural, physiological way. With no need for surgical procedures or medicines.
How does it work?
Based on air pressure massage.
Lymphatic drainage targets specific parts of your body, feet, legs, hips and waist.
A special cuff will be placed around the part of your body in question. Next, the air pressure inside the cuff will be rapidly increased, and then the compression sharply dropped.
This will cause the blood to begin to flow inside the affected area and lymph to move around your system.
Its application stimulates the return of circulation to an area.
Where dramatic improvements are experienced in assisting your bodies own organic filters, alleviating your body's natural toxins.
Benefits
Improving sluggish lymphatic drainage and excess fluids.
Lymphoedema and venous oedemas.
Improving heavy, tired legs, oedema and fluid retention.
Post-operative oedema.
Post cosmetic surgery care.
Cellulite.
Obesity.
General detoxification.
Aids the body and immune system.
It is highly recommended for those prone to and
recovering from infections and colds.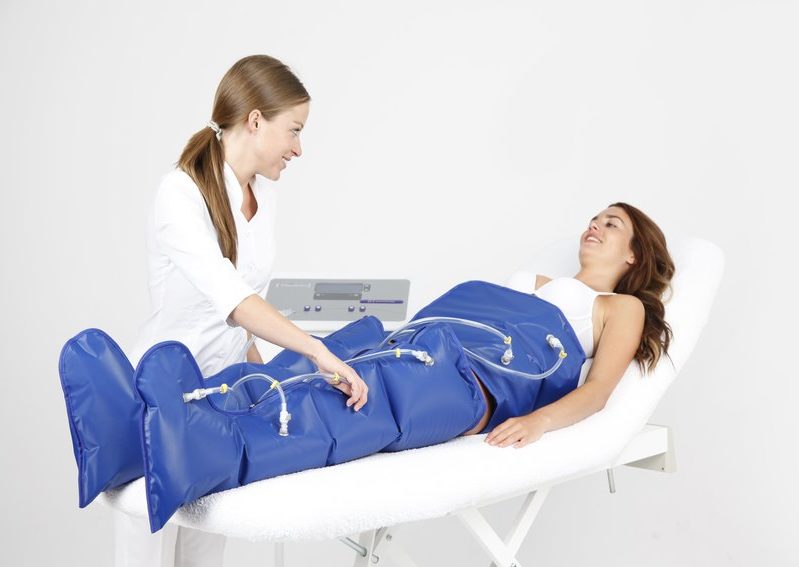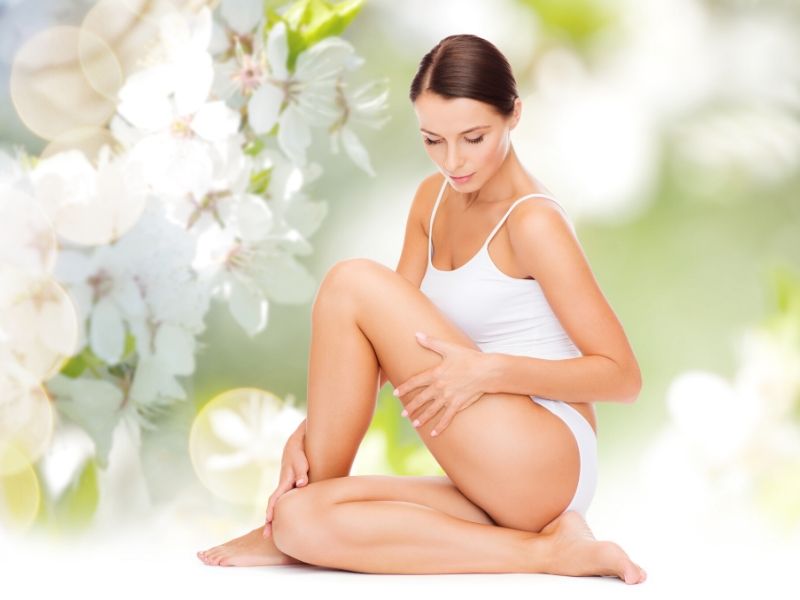 Acoustic Wave Therapy
Treats a variety of conditions
Chronic or acute musculoskeletal pain
Cellulite
Poor circulation
Limited range of motion
Soft tissue damage
Read more
Acoustic sound waves can be used to treat a broad spectrum of health and pain conditions and promote healing.
Acoustic wave therapy is non-invasive with little to no side effects or downtime. This means patients are able to quickly resume their daily activities and lifestyle.
Shockwave, or Acoustic Radial Wave Therapy (ARWT) is indicative for body sculpting and cellulite treatment.
And works by stimulating the fat breakdown, collagen synthesis, and lymphatic drainage.
How does it work?
The shockwave is delivered by placing a probe up against the areas of cellulite. As it passes over the area, it emits radial waves through the skin.
The treated cells are then flushed away through the body's natural removal process and continue for up to 3 months. This procedure is complemented by applying the Lymphatic Pressor machine to accelerate results.
Shockwave is most often used to counter cellulite wherever it appears on the body. Especially on the outer and inner thigh area and buttocks.
Cellulite is the changes in skin texture that result in an "orange peel" or "mattress" appearance to the skin. Cellulite is much more common in women.
Studies show 85-90% of women have some cellulite.
How can we help?
Book a consultation to find out about our body contouring treatments.