Our Integrative and Holistic Health Centre takes a multi-dimensional approach to your health issues whether they are minor or serious. We have been caring for the health of our community for more than 30 years.
Our team consists of passionate and experienced health practitioners that specialise in integrative health over a broad range in various fields.
Our centre provides a combination of :
Disease prevention and management

Mental/emotional

Aesthetic/cosmetic non-surgical
Allied health treatments
Our main interests are wellness, cancer care, weight loss, slowing the ageing process, detoxification, non-surgical cosmetic treatments and office computer screening.
Many conditions that have been previously diagnosed as untreatable or incurable may be managed effectively .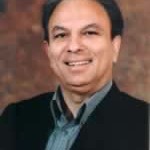 Chris Tsioutis Principal
MD,ND DSc  DipPDerm DCD (ComplMed) DBM CertIV in workplace training

Sydney  Holistic & Cosmetic Medicine
(02) 9552 2777