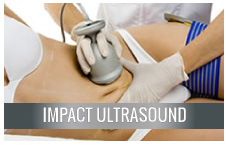 When summer is here what better way to loose those unwanted cms than with Fat Cavitation technology, as seen on Current affair.
This is a real alternative to surgical liposuction and it is the most effective solution for applying body treatments.
It is principally designed to reduce the volume of localized adiposity (fat) quickly and effectively, by applying ultrasound at 40 Khz, using a cavitation process on the fatty tissue.
It is a powerful and effective system for fat removal, cellulite reduction, body contouring and slimming. Non-Invasive Ultrasound cavitation together with the lymphatic drainage treatment which increases lymph and blood circulation is the latest and most advanced technology in this field.
Cavitation is a natural phenomenon based on low frequency ultrasound. The ultrasound field creates the bubbles in the liquid, which gradually grow, and implode at certain size. The energy in the form of heat (minor effect) and pressure wave is released. As the membranes of fat cells do not have the structural capacity to withstand the vibrations, the effect of cavitation easily breaks them, while sparing the vascular, nervous and muscular tissue. The content of adipocytes – tri-glycerides is then eliminated through the lymphatic and blood system.

This machine is extremely effective in reducing the appearance of fat and cellulite from targeted areas of the body. Clients have experienced reductions of between 1 – 2 cm per treatment.
Cellulite

Localised fat

Flaccidity

Body sculpting

Slimming

Toning
Which Body Region: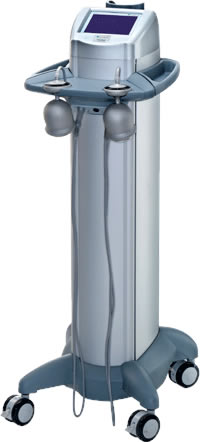 How it works
The ultrasound works at 40Khaz to destroy the subcantaneous fat deposits in the difficult areas of the body. The combined action of ultrasound, electroporation and an active gel sculpts the body causing significant inch-loss, acting not only on localised fat deposits but also on cellulite and skin flaccidity to achieve dramatic results.
Electroporation, is a method which uses an externally applied electrical field to increase the permeability of the cell plasma membrane, in order to infuse a new substance to the cell. By doing this we can deliver into the skin products that otherwise would need injection. This is a pain free and safe approach.
The duration of treatment session can vary from 20 to 40 minutes depending on the size of the area and the thickness of the fat layer10 to 12 sessions at weekly intervals are recommended in order to achieve a notable result, but further treatments may be needed to maintain your desired figure.
The cavitation treatment has immediate and longlasting results. Most of the clients experience circumference reduction after a single session, with increasing results after each visit. The results may vary with different tissue structure, treatment area, age, metabolism, medications, and changes in hormones. Proper diet and increased physical activity with supplements will certainly improve and help to maintain the results.
SIMILAR SERVICES: